Protecting City Life Since 1995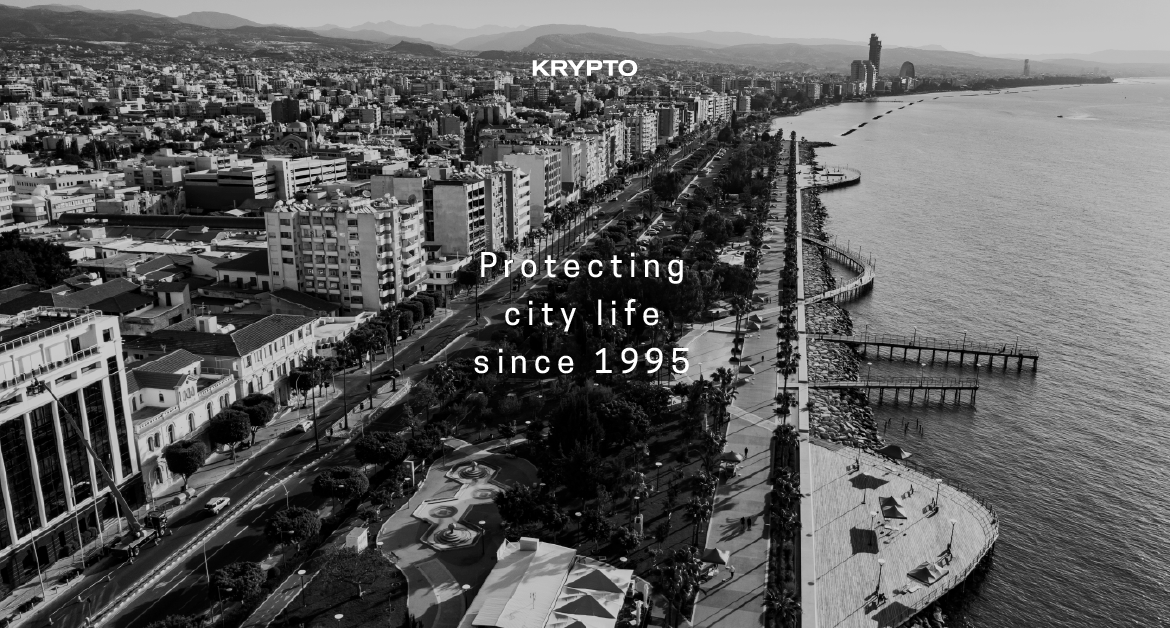 At Krypto, we have been active in security & safety services, successfully protecting households and businesses since 1995. From the 90s, Krypto has become the leader in the security sector exactly due to the efficiency and constant updating of hardware, software, and intervention protocols we employ to give our customers the best possible protection at any given time.
In the early 2020s, the COVID-19 pandemic brought a deep disruption to daily life and routine, as quarantine and self-isolation have been the sole defence we have against the insidious SARS-COV-2 virus.
With the advent of the COVID vaccine, however, in parallel with new medication to fight the virus, humanity can soon look to a post-covid era, where our lives will return to normal, our routines will not be confined to our houses, and our work life will take us outside as much as our leisure.
With the new post-covid era coming, where the good things return- partying with friends, going out for dinner, working at a workplace rather than remotely- so will the bad ones: the fact that once we leave our house, it becomes a vulnerable target for criminal activity. Burglaries and theft remain a constant threat that is only going to rise as society resumes its normal behaviours.
Things to do immediately to protect your household
There are certain things that you can start doing today to make your house less attractive to burglars. Always remember that burglary and theft is mostly a crime of opportunity. Criminals will not try to hit a house that looks too hard to breach, without much promise of what gains there can be had inside.
The first order of business is to make your house unattractive to burglars: Keep all windows and doors shut and always locked, including during the day. Lock and secure your house even if you're going out only for a minute.
Don't leave notes on the door, especially if they include directions for interacting with your house's doors or if they mention times when you are available (or unavailable). Don't announce on Facebook when you will be away for days. That includes vacations. Wait until you are back to post your vacation news.
Lastly, don't let people in your house that you don't know, even if it is an emergency. Ask for identification you can double-check if they claim to be of any service, including your security provider.
Protect your house completely with a robust security system
While the bare necessities of house security are things you must do yourself, they are simply not enough for complete and comprehensive protection of your house. For that, you need a robust security system, up to date with the latest technologies and security software, including CCTV to monitor activity in your garden and general outdoor vicinity.
At Krypto, we are experts in creating the security system that best fits your house's needs and your household needs and routines.
Call us for a free consultation for installing or upgrading security at your home. Get ready for the post-covid era, and protect yourself more efficiently, starting now.