Krypto People: Panagiotis Menelaou – SLA Officer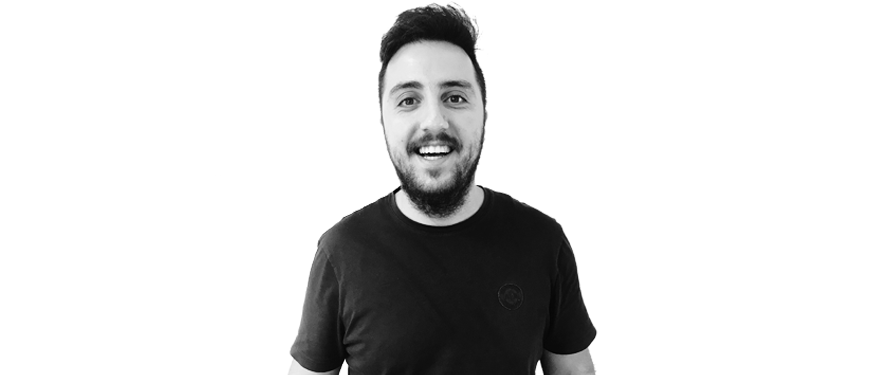 Service Level Agreements: Building solid and lasting business relationships
No matter how "ideal" it may seem at the beginning, a business relationship can always go wrong, if the terms of this relationship are not clearly established and well communicated between parties. Been there? Then you certainly know the importance of SLA's in any prosperous and successful organization!
For us at Krypto, SLA's are as important as our quality of work. They set the boundaries and expectations between our clients and us, acting as "communication guidelines", and eliminating risks of bad communication, misunderstandings and failed business relationships.
It goes without saying that the person handling these agreements must be a skilled and experienced professional, who can be trusted with the company's clientele, image and reputation. It's time to meet the man behind this crucial job position: Our SLA Officer, Mr. Panagiotis Menelaou!
A teacher heading towards… the security industry!
Sometimes, your career follows a quite different path than the one you expected back when you took your very first professional steps. This is exactly the case with Panagiotis! After graduating from high school, Panagiotis decided to follow a teaching career. He travelled to Ioannina, Greece, to fulfil his dream, and returned home in 2013, as an Elementary School Teacher, with a specialization in Math. Up until 2015, he worked as an officer in the Ministry of Education.
It was not until August 2015 that Panagiotis entered the world of security, joining the Krypto Family as an operator in the Krypto Monitoring Operating Center. In less than three years, in May 2018, he managed to become the manager of the monitoring center!
Thanks to his excellent communication skills, his undoubtable reliability and his keen knowledge and skills in the field, Panagiotis was promoted to Krypto's SLA Officer in May 2019! A well-respected position he truly deserves
How teaching, music, dance and security blend together!
We are certain that if someone asked Panagiotis back in 2013 where 2019 would find him, it wouldn't occur to him at all that "At Krypto as an SLA Officer" would even be a possible answer! Yet his clever professional steps brought him to Krypto and his amazing skills led him to the top!
But it's not just that. If you ever attend an event that hosts a classical or a traditional violinist, or even a traditional dancing group, you may see Panagiotis playing his violin and dancing to the rhythm of a traditional Cyprus song, keeping the Cyprus cultural heritage alive!
Dear Panagiotis, thank you for being such a valuable member of the Krypto Family!