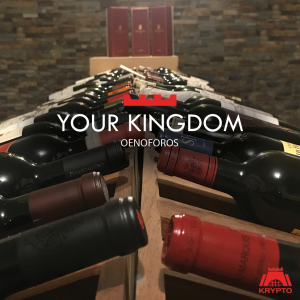 The Client
Founded in 2004 by an ambitious entrepreneur, Oenoforos is the first "wine warehouse" in Cyprus. A unique place, where customers can take their baskets or trolleys and walk around, choosing among a huge variety of wines in in racks, boxes, cartons and bins, all well labeled and described to make the selection process pleasant and convenient!
Entering the digital era a few years later, Oenoforos expanded its presence online, featuring an impressive online store. As a result, users can choose their wine, gift package or cooling system, and buy instantly.
Today, Oenoforos Wines offers a rich exclusive range of wines – from the traditional prestigious appellations of France, Italy and Spain, to the contemporary style of varietals from Chile, Argentina, New Zealand and other new world wine regions.
The Challenge
Keeping the wines and champagnes safe is obviously of utmost importance for Oenoforos. The whole success – and even the survival – of this successful business literally depends on the outstanding wines stored in this prestigious "wine warehouse". The protection of these wines from intruders, fires and other threats is crucial.
The Solution
A customized, top-notch security solution was designed and implemented by the Krypto Team to meet the needs of Oenoforos Wines. The solution included sophisticated CCTV, fire alarm and security alarm systems that ensure the Unlimited Safety of Oenoforos store, wines, team and customers.
The Result
A rich exclusive range of top-quality wines, kept and preserved in the most ideal conditions by Oenoforos, and now protected by the latest technology security products and services. Provided, by the Krypto Team!
#BESAFE