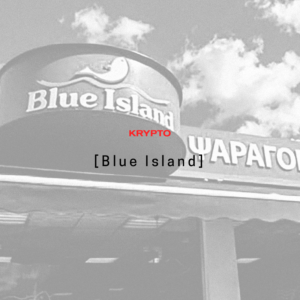 The Mission
Blue Island is a leading company in the business of breeding, wholesale and retail selling of fish and seafood products with nine fish markets in various spots in Cyprus, outlets in supermarkets and special sections in other fisheries.
Blue Island's fish markets are specifically designed to adhere to and maintain the highest standard of hygiene. They also provide a pleasant and consumer-friendly environment for the retail section of the fish market, with impressive displays and detailed labelling. Employee safety and security is also a priority for Blue Island, to ensure that workflow and customer experience alike are always top-notch.
The Challenge
Since Blue Island specializes in all stages of production when it comes to seafood, workflow in the fish markets is complicated and demanding around the clock.
During working hours, Blue Island fish markets need to maintain a safe, friendly, inviting environment for the consumer while at the same time keeping employees protected so they can focus on their work, be it at retail or organization or management.
During off-hours, Blue Island fish markets need to keep the premises protected and surveilled.
Krypto's challenge was to offer the best possible, flexible, and layered protection services for Blue Island while keeping the installation as user-friendly and unobtrusive as possible.
The Solution
Krypto was especially suited to handling Blue Island's complicated needs. A leader in the security services sector, Krypto cooperates and has available state of the art equipment and hardware as well as the know-how for custom-made solutions designed individually for each client.
For Blue Island, security had to be flexible and layered, allowing employees access only to the areas where they have authorization for, as well as general control over who can enter and exit the premises. The company also needed surveillance services for all areas of work and retail service, as well as protection from any potential accidents for the employees and the customers.
Krypto has the latest technology when it comes to access control systems, both in hardware and software. With Krypto's access control system, employees are recognized by the AI software while manual control is also possible, providing maximum flexibility for users.
Considering the surveillance needs, Krypto provided the latest CCTV cameras which also come packaged with AI designed to learn and give alerts for prevention of accidents and malfeasance, so not only is the CCTV already top in performance, but it also gets even better with time as the AI hones its predictive algorithms.
Lastly, to prevent any accidents in the workplace and keep customers safe, Krypto provided the latest in fire alarm systems.
All systems are state of the art and designed to be unobtrusive, thus facilitating the employees in their work and keeping customer experience unencumbered by security provisions.
The Result
Krypto's excellent customer service and highly trained control center operators now ensure that Blue Island's fish markets remain protected and surveilled 24/7. With Krypto's philosophy that prevention is the best protection, all personnel and software algorithms are geared to prevent incidents from occurring or, in the case they do occur, to deal with them immediately. With Krypto's guarantee of a safe work environment and shop, Blue Island can continue to offer its top-quality produce and service with peace of mind for all involved.