Protect Your Retail Store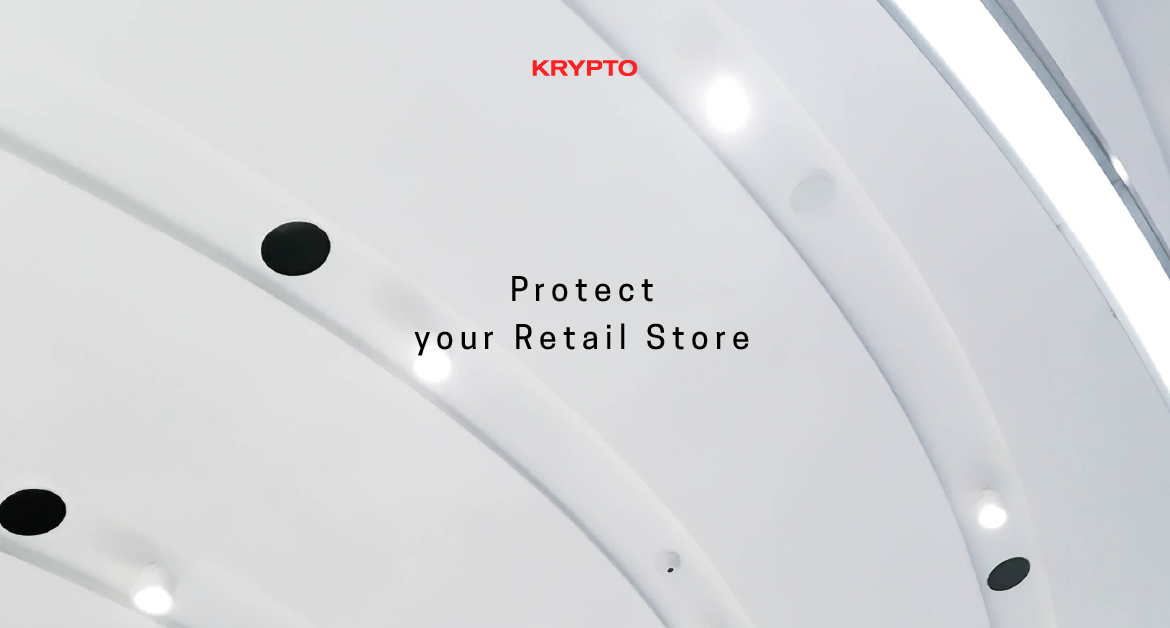 Retail stores often are prime targets for all kinds of criminal activity: from shoplifting to vandalism to robbery. Retail stores are especially vulnerable by nature of the business model they operate under.
Research has shown that retail crime is especially prevalent, with theft occurring in retail stores every 8 seconds in the UK- a phenomenon that manifests around the globe.
With this kind of sobering data, it's immediately evident that protecting your retail store should become your number one priority. Through protecting your retail store efficiently, you will prevent shrinkage and loss caused by crime threatening your retail business.
At Krypto, your retail business can enjoy top-tier protection, giving you peace of mind and ample room for steady growth without disruptions.
How can Krypto protect my retail store?
At Krypto we have a comprehensive and holistic approach to providing security and protection services. At the same time, services are modular, making Krypto the best choice for flexible, efficient, and custom-made protection that will suit your needs and budget 100%.
Services available for protecting retail businesses of every size include:
CCTV
Closed-circuit television (CCTV) systems are of paramount importance for the protection of every business. Not only does a good CCTV system act as a preventative measure against shoplifting and vandalism, it also serves as the most accurate and efficient way to deal with criminal activity and other occurrences when they do happen.
At Krypto, we will provide you with state-of-the-art CCTV systems equipped with AI and other software designed to warn for any imminent disruptive activity, in effect helping you prevent crime or handle it immediately and decisively.
Fire Detection
A big threat against any retail store is that of fire. Accidents can happen, either due to neglect or faulty infrastructure or even criminal activity. With powerful fire detection systems, fires can be stopped before they become truly destructive – a situation where speed is vital for minimal or no significant losses.
At Krypto, fire detection systems are designed to warn well in advance, whether you are on-site or away from the premises, to deal with fire incidents quickly.
Alarm Monitoring
The best alarm system is moot if nobody is monitoring the signals and warnings or alarms it transmits. At Krypto, our highly trained personnel at our remote Control Center will monitor your alarm system, guaranteeing swift response for every event, thus ensuring that prevention and handling of incidents happen in the most efficient manner.
The Krypto Safety Club
The best alarm monitoring is not only one that takes place 24/7, but also in real-time. At Krypto, our innovative Krypto Safety Club program guarantees you alarm monitoring around the clock, with real-time services and intervention. Depending on the Safety Club tier you choose, our trained personnel will rush to your premises to protect your livelihood during the most crime-prevalent hours of the day or even around the clock.
Through the Krypto Safety Club, what was considered luxury service becomes affordable, vital support for every business.
Access Control & Video Door Entry
Krypto's state-of-the-art access control and video door entry systems, provided by some of the top-tier companies active in the security sector, such as Crow, Samsung, Avigilon, and many more, guarantee that you will fully control who enters your business premises. With specialized software for face recognition and alarms, access control becomes smooth, unobtrusive, but efficient.
Computing & Visual Support
At Krypto, we provide full support for hardware and software which your retail business needs, from completely smart systems of communication, light control, data protection, and security, to TV sets for retail.
Call Krypto for a free consultation now.