Meet Krypto's Partners: Inim Electronics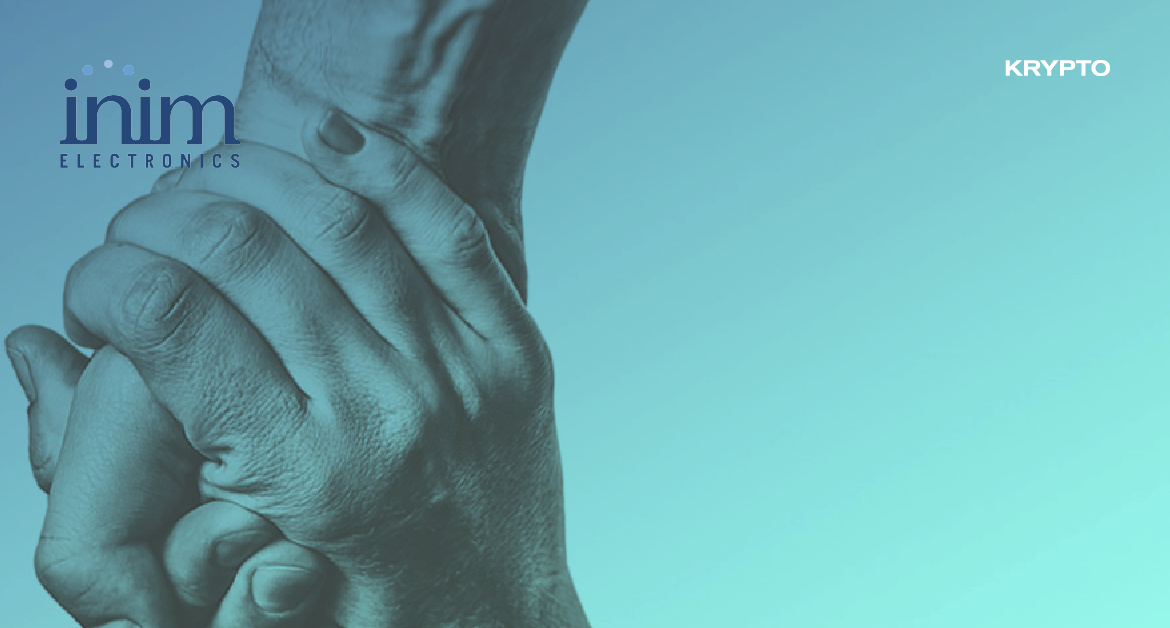 Based in Ascoli Piceno, Italy, and founded in 2005, Inim Electronics' mission is to offer solid, absolute protection of lives and livelihoods from intruders but also from a wide range of other risks and threats to life and property. 
Inim specializes in fire detection, automation and emergency lighting as well as in full integration of security systems with a focus on user-friendly interfaces, installation processes and devices. Inim Electronics' products are made start to finish in Italy with the most rigorous testing and quality control procedures. 
Enhanced with staff that boasts 30 years' worth of experience in the sector of security services, Inim Electronics' services and clients span all five continents with a prestigious clientele of high profile establishments and venues relying on Inim security for their safety and integrity. 
In its 15-year activity since being founded, Inim Electronics became excellent in active security systems in the industrial sectors, then progressively branched out to the private sectors. Inim's executives are specially trained and experienced in telecommunications and electronic engineering, which gives Inim the edge it needs in creating custom-made solutions for different industries. 
Inim constantly innovates and pushes the limits of technology and solutions, currently expanding into the field of advanced connectivity.
Consequently, Inim has been the go-to choice for several corporate organizations and high-end businesses all over Europe and the Middle East. 
Inim Electronics is the perfect solution if you're looking for the best possible service with the least possible invasiveness of any alarm systems and components in your business' or routine's functionality. 
Indeed, Inim specializes in exactly that: centralized supervision with a high level of comfort, including remote supervision. Wireless devices with careful design to respect the aesthetics of any venue or living space offer high end surveillance and monitoring as well as security. As such, they are ideal and have been used extensively in hotels, hospitals, museums and art venues, airports and business hubs. 
Inim Electronics consistently offers reliable services while keeping its finger on the pulse of all cutting-edge innovations in the security industry as well as its related disciplines. Being a company with a high sense of social responsibility, Inim's products are environmentally friendly while its practices remain and constantly become more sustainable, socially and ecologically. 
Krypto is privileged to have partnered up with Inim Electronics and thus have access and use of Inim technologies, methods, and practices. 
Through our partnership with Inim, we offer top of the line wireless, remote, and discreet security solutions for businesses, households and large establishments all over Cyprus. Using Inim's constantly innovative approach, we can also apply the newest innovations available to better support the needs of our clients when it comes to specific security needs while comfort and ease of use and upgrading are guaranteed. 
Adding Inim Electronics to our dynamic list of pioneering, prestigious partners, Krypto also ensures that the solutions we give to each and every one of our clients are cutting edge, using the latest technologies while respecting the client's sensibilities, aesthetics, and special parameters. 
Using Inim's product lines we have successfully installed near-invisible alarm systems that nevertheless offer robust surveillance and security, further enhancing our mission of Unlimited Safety for all our clients. 
Find out more about Inim Electronics here.