Krypto's 2020 Success Story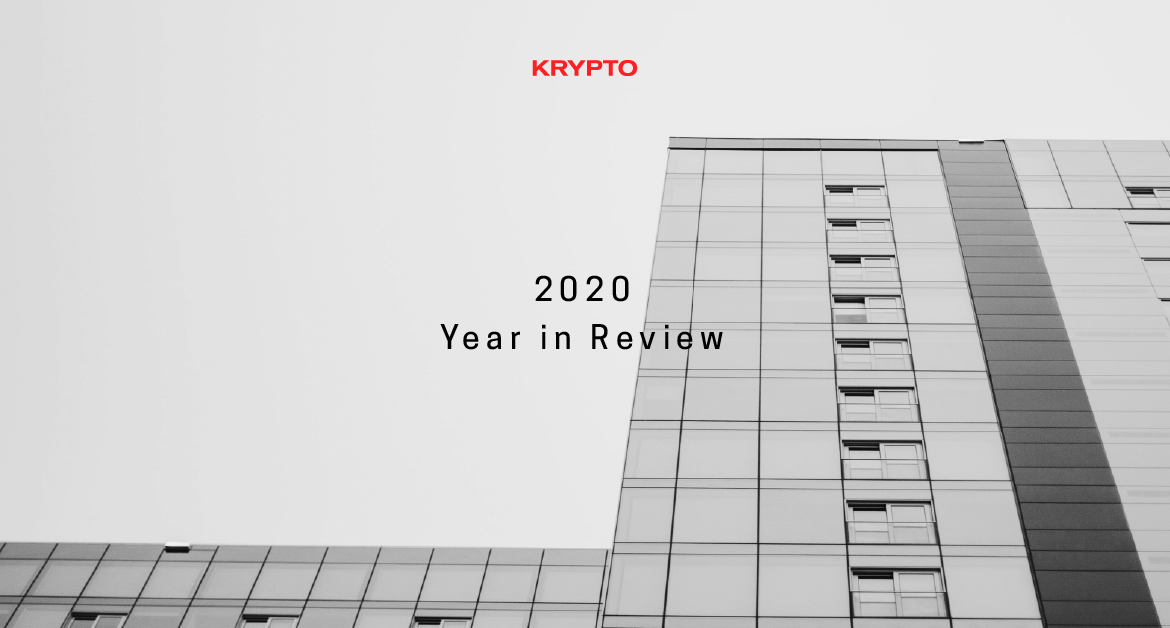 Without a doubt, 2020 was a tough year for humanity on pretty much every level. Extreme Climate Changes and the Covid-19 pandemic forced us to rethink and readdress several aspects of our daily life while new needs arose in the field of security and safety.
Krypto has been there, standing by every person and every business in the challenge to quickly adapt and ensure viability without sacrificing safety for staff and consumers in every venue and location: from the home and remote working to the workplace and the heightened safety measures and covid pandemic requirements.
At Krypto, we are deeply proud of our success in rising to this unprecedented challenge, while also keeping Krypto's 2019 success and soaring even higher!
During 2020, despite the extreme and unique challenges, Krypto managed to hit record sales in all its sectors – from security to computing!
Krypto's success is ongoing with:
All time high new bills
All time Record in new accounts
Record number of new installations
Record in the provision of after-sale services
Record in new subscribers
Staying at the top
In 2019, Krypto revolutionized the security services sector in Cyprus by integrating all the units of its Ecosystem into a single unit, making all processes extremely speedy, efficient, and sophisticated, which made Krypto the ideal solution for individuals and companies alike. Krypto also introduced eLife, which provides top-tier custom-made service online, making Krypto's security services, billing, and after-sales custom care unparalleled in flexibility and efficiency.
These two 2019 moves made Krypto's 2020 performance skyrocket with a huge inflow of new clients and new subscribers, and bringing about record new installations of various systems, from purely security systems to integrated computing and security, to Covid-19 specific installations to ensure maximum safety for employees and clients in businesses of all sizes.
In 2019, Krypto soared to the top, and in 2020 Krypto simply broke its previous records, soaring even higher by bringing individuals and businesses top quality service in every sector it is active.
Expansion of digital services
Not content to sit on its laurels from last year, Krypto kept pushing the limits of what customer care and support can be offered by expanding its already stellar digital services.
One of the most popular additions is the introduction of the immediate online chat assistance. Through this app, Krypto is able to offer assistance to clients around the clock and without any delays. The added bonus to the immediate online chat service is that support can be offered on an even more flexible, adaptable, and personalized level. This makes Krypto's services even more dynamic and consumer-centric, giving customers of all needs a feeling of added support and care.
Krypto also fully implemented AI and electronic billing in 2020, making billing services immediate and tailored to individual client needs.
Hundreds of incidents averted
Krypto's 2020 performance includes the successful deterring of hundreds of incidents. During the Covid-19 pandemic, criminality increased significantly, especially when it comes to crimes of opportunity such as theft and break-ins. Krypto rose to the challenge with specialized surveillance systems, access control, and a highly specialized on-call control center equipped with AI and cloud technologies to prevent several incidents from happening and keeping individuals and businesses safe.
2020 has been a tough year, but Krypto helped see it through for everyone. Here's to an even better 2021!