Krypto Proudly Announces its New Thrilling Collaboration with Black Lemon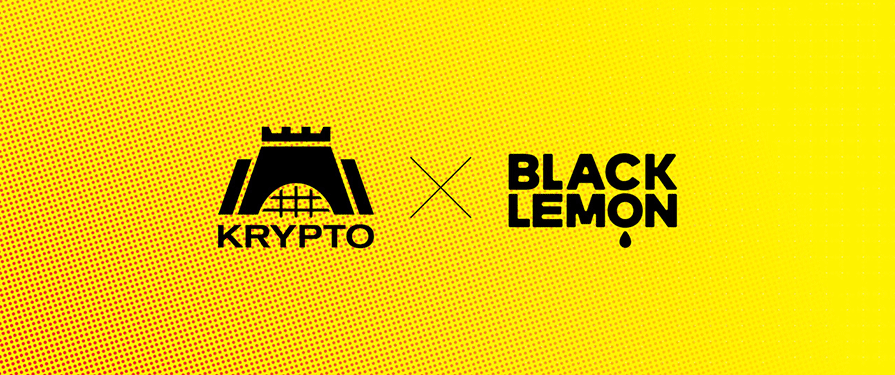 Black Lemon – The First Web Platform in Cyprus! 
We are so excited to start a truly incredible new collaboration with the first original contents TV streaming web platform in Cyprus!! Back in 2016, a team of young and skilled professionals identified the need to create a new, ground-breaking, local platform. A platform that would be in line with the modern life's fast pace, and would offer quality and versatile productions to the youth of Cyprus, providing content that is interesting and easy-to-watch on the move.
And that's how Black Lemon emerged! The first web channel in Cyprus to broadcast its own innovative and independent productions! The goal of this awesome initiative is to provide a cinematic level experience, with a television series module through the web. Initially, this module will be provided to all young people of Cyprus and Greece – aged 15-50 – with the hope and ambition to expand worldwide!
Black Lemon shows are a combination of podcasts, YouTube, vlogs, radio and TV shows, all created to offer richer images, more meaningful discussions and a more casual feeling than other media. But the cornerstone of the upcoming success of this innovative platform is one: The freedom to interact and adjust on the needs of the audience on a daily basis.
The Krypto Safety Club: Season 1!
Yes, the Krypto Safety Club TV Series is a fact!!! Get ready for an exciting first season of 10 unconventional, disruptive and mind-altering episodes! Discover how the Krypto Safety Club safeguards your Unlimited Safety!
Find out how our experienced operators in the state-of-the-art Krypto Monitoring Operating Center prevent thousands of break-ins and burglaries every year, thanks to the amazing Artificial Intelligence, security cameras that provide and utilize self-learning video analytics! Meet the awesome team of Krypto People and watch real cases where harmful events and their disastrous consequences were prevented thanks to the proactive approach of the Krypto solutions! Stay tuned for the first episode coming soon on Black Lemon!
Unlimited Safety Provided By Krypto!
What kind of partner would we be if we didn't safeguard our own collaborators? From now onwards, Black Lemon will be safeguarded by Krypto, ensuring the Unlimited Safety of this awesome team of young people who bring innovation to our island and securing their cutting-edge broadcasting equipment and other property.
Here's to an Exciting New Beginning!
We believe in innovation. We support disruptive, ground-breaking ideas, set to take Cyprus to the next level and establish new ways of interacting and sharing content among the new generation and the generations yet to come. And Black Lemon is one of them. So here's to this exciting new beginning! Let's to this!
#BESAFE