Krypto Proudly Supports the Football Star Academy Cyprus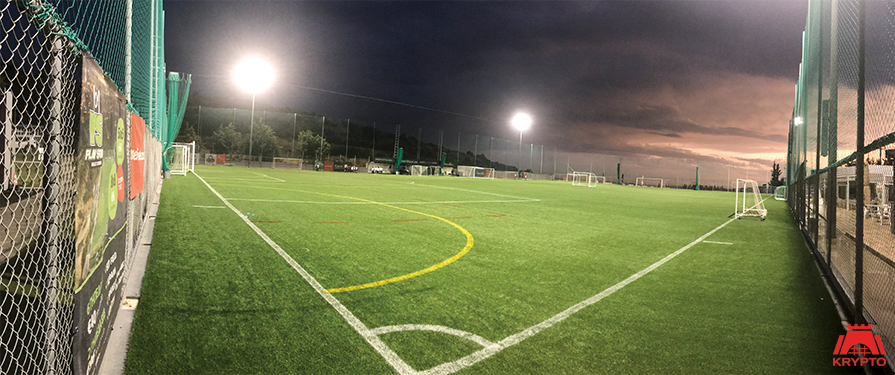 Football Star Academy Cyprus
Situated in Limassol, the Football Star Academy Cyprus offers young talents a unique opportunity to stand out and develop their football skills. At the same time, the academy promotes fitness as a way of life, contributing to the development of a healthy lifestyle amongst young Cypriots. Combining training and leisure, this is the ideal place for young children to exercise and have fun at the same time!
This outstanding football academy trains children as young as 5, up to 13 years old, in a pleasant and productive environment. What's really remarkable about it, is that the Football Star Academy Cyprus is the only academy to offer free specialized services to all registered children. Following the latest European standards, the academy offers expert services by professional coaches, football analysts, exercise physiologists, physiotherapists, nutritionists, psychologists and doctors, to every child, with no additional cost!
Supporting Football Star Academy Cyprus: The Krypto Way!
Krypto is proud to support the Football Star Academy Cyprus, encouraging young talents to follow their dreams and adopt a healthy and fit lifestyle! As an official sponsor of the academy, Krypto installed a tailor-made security solution at the stadium used for the academy's trainings.
The solution included cutting-edge Avigilon CCTV Analytics, utilizing the power of Artificial Intelligence technology and self-learning Video Analytics, to ensure the Unlimited Safety of 500 children and thousands of visitors per week!
Promoting Safe Play and a Healthy Lifestyle
Safeguarding the Unlimited Safety of children is of the utmost importance for Krypto. Children are undoubtedly – and always should be – our first priority. Offering them a prosperous environment where they can develop their talents and grow into healthy, fit and mature adults, is our duty as individuals and as conscious professionals.
The benefits of playing football at the Football Star Academy Cyprus are invaluable for these children. It is an honor for Krypto to be a part of such a huge and admirable project. Thank you for giving us this opportunity. We promise to do what it takes, to offer children a better future through this initiative – the Krypto way!
#BESAFE