July's Offer of the Month: Inim Smart Intruder Alarm System Bundle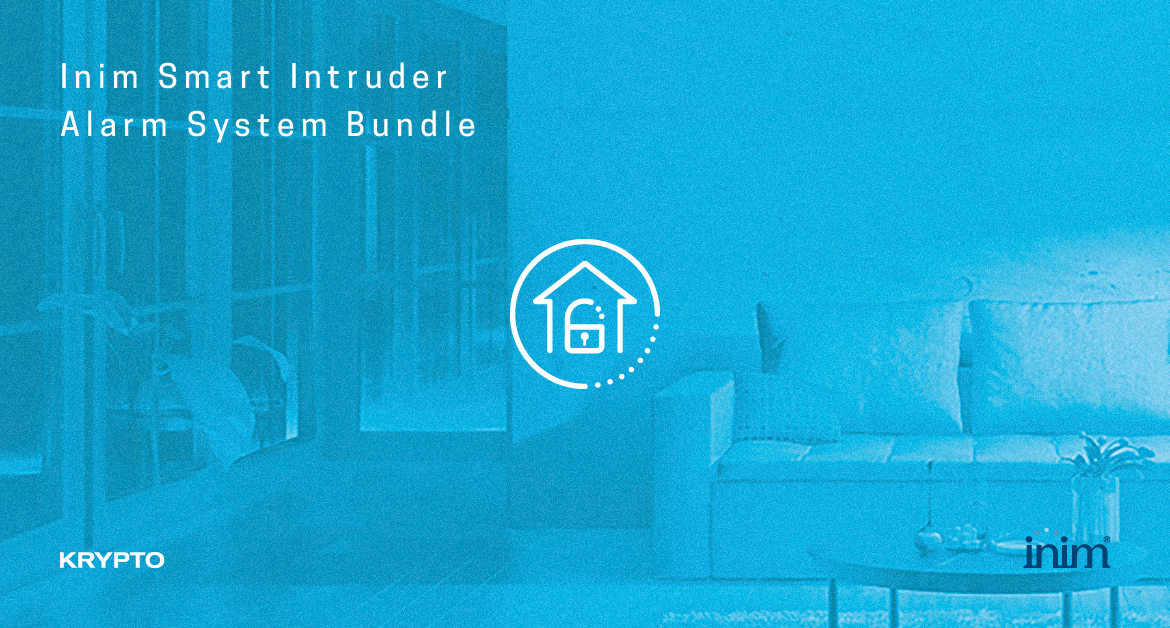 Krypto invests studiously and continuously in having the widest range and versatility of products and solutions available.
Each customer's needs are unique, even if they appear similar on the surface, and Krypto seeks, through thorough consultation and understanding of those needs, to provide customers with the knowledge and expertise to make the best possible choice with the best value for money that will cover their needs to the fullest.
Take a look at our July's Offer of the Month!
Inim Smart Intruder Alarm System Bundle, including the following:
Inim SOL-30P Wireless IA Kit with
Smart Panel With Touch Screen 2 X PIR, 2 X Magnetic Contacts, 2 X Remotes, 3G and Smart LAN with smoke detector and internal and external Siren 
Sol is the new completely wireless professional all-in-one control panel made by Inim. Sol is an easy-to-install, high-design intrusion alarm system capable of fully satisfying all the protection requirements of small residential and commercial premises, even though, thanks to its potential, it is also suitable for more challenging installations.
Further Specs //
Inim SOL Plug-in 3G & LAN modules
Inim SOL-30P Wireless IA Kit comes with a modular structure control panel that allows you to manage wireless devices (PIR detectors, dual technology detectors, magnetic contacts, smoke detectors, outdoor sounder/flashers, keypads) by simply adding optional modules.
Inim Air2-FD100 Optical Wireless Smoke Detector (Two-Way)
The Air2-FD100 smoke detector allows you to add advanced smoke-detection capabilities to the SmartLiving control panel. This device greatly enhances the capacity of any home security system.
Inim AIR2-XIR200W Wireless Infrared Detector
Air2-XIR200W is a passive infrared detector (PIR). Its technology is based on digital signal analysis, a dual pyroelectric element capable of detecting infrared radiation and an innovative signal filter. It provides precision motion sensing in the protected area and, thanks to the programmable pulse count feature, high false alarm immunity. The temperature compensation feature allows the detector to adapt to the conditions of its environment, while the shock and tilt sensor protect it against tamper attempts.
Crow Wireless Siren (FW2-SIRENEXT-8F)
A wireless outdoor sounder combining high performance reliability, fast cable free installation and elegant design. Crow Wireless Siren is fully supervised, provides visual and audio notifications of intrusions, fire alarms, low battery voltage, and communication interferences. The slim product design makes it discreet but highly effective.
Inim Wireless Transceiver BS200/10
Wireless transceiver with I-BUS interface for connection to control panels from the SmartLiving series.
Get the Inim Smart Intruder Alarm System Bundle today for just €699