Krypto Advanced Monitoring Operating Center [ MOC ]
Fact: Recent in-depth reports slashed the time that people can focus on a screen or multiple screens to less than ten minutes. This is to some extent shaped by some of the research literature which indicates that optimal concentration spans vary from 20 to 30 minutes, depending on which research you are reading.
Result: The most notorious break-ins may happen in front of a person's eyes, and yes, they can go unnoticed!
Action: This is where Krypto kicks-in. Get ready to take a journey into Krypto's amazing methods of offering Unlimited Safety to individuals, families and businesses!
A leading company with innovative solutions by pioneering brands
Founded in 1995, Krypto Security soon became the market leader of the security sector in Cyprus. To achieve the goal of Unlimited Safety, Krypto invests heavily on being proactive against crime, through innovation, collaboration with the global leaders in the industry, high standards in all aspects of the business and a passionate team of professionals.
The Krypto innovative Monitoring Operating Center
The one-of-a-kind Krypto Monitoring Operating Center was created back in 1998, as part of the innovative solutions offered to the Cyprus Market by Krypto. Today the 24-hour monitoring is achieved through the Management Center of Alarms and Videos of the company, which operates in accordance with stringent European and international standards since 1999. More than 7000 subscribers across the island trust this service as the most reliable solution for surveillance systems allowing immediate action to address any emergency situation.
Each one of our highly qualified operators working at the Monitoring Center is assigned to six different screens. These screens are connected to Artificial Intelligence (AI) security cameras. And this is where the magic begins!
These security cameras developed by Avigilon – the industry leader on video security and access control – can provide and utilize self-learning video analytics, together with high-definition imaging. So, what actually happens is that the camera "understands" when something is wrong or out of the ordinary, thanks to millions of commands that are integrated in the camera's artificial intelligence. And when the camera's AI system tracks a suspicious incident, then the screens automatically switch on, alerting our operators, who no longer lose their focus by watching continuous camera shots for a long period of time!
Once a screen is switched on, the monitoring center operator acts, warning the intruder to back away through a remote amplified speaker system, and remember it's pitch black! Thousands of break-ins, unfortunate incidents and potential burglaries are prevented every year thanks to this top-notch, proactive security solution provided by Krypto.
The following are just some of the amazing features that Avigilon Pro Series Control Center offers:
Focus of Attention
ACC 7 introduces a new concept in live video monitoring, Focus of Attention, which leverages AI and video analytics technologies to determine what information is important and should be presented to security operators.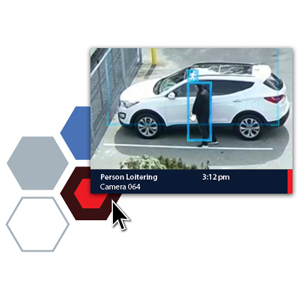 Powered by AI for Fast and Efficient Search
ACC™ leverages advanced artificial intelligence and video analytics, including Appearance Search™ technology and Unusual Motion Detection technology, to help you quickly detect, verify and act on events.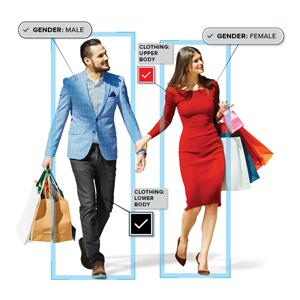 A Smarter Way to Monitor Video
We believe powerful software doesn't have to be complicated. That's why Avigilon Control Center (ACC) video management software gives you control over your workstation with a simplified screen layout, intuitive controls, and customizable features that improve multi-person interactions. ACC™ 7 offers both light and dark themes, with colors specifically chosen to reduce eye strain in dark environments, such as video surveillance control rooms.
The bookmark, event, alarm and thumbnail search options in ACC are designed to enhance the way you interact with your systems, dramatically improving event response times and helping to make the video actionable.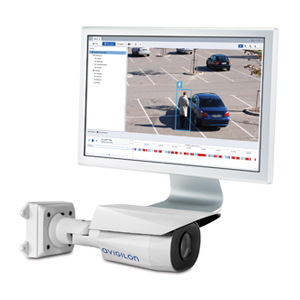 It's a world of choices after all
So, as Evis Zenios – Chief Growth Officer at Krypto – explains, you have two choices when it comes to the break-in of your house. You either have simple security cameras recording the event so that you can watch it later as a "thriller movie", or you prevent the break-in, using cutting-edge, AI technology cameras in combination with a state-of-the-art Monitoring Operating Center. We are here for the second option, thinking proactively, acting ahead of possible harmful events and reaching our ultimate, unnegotiable goal: to offer Unlimited Safety.
#BESAFE #KryptoNOW!