Krypto Proudly Supports Limassol Archery Club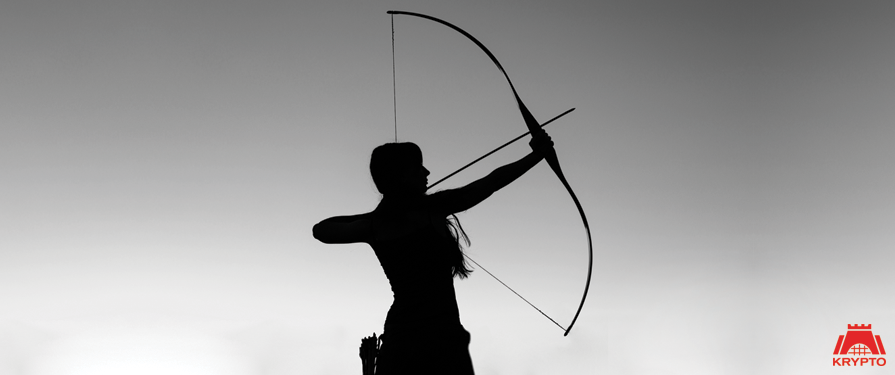 Why Archery
No person, team or company can go anywhere without a TARGET. Targets constitute the driving force that moves us forward, breaking boundaries and comfort zones. Setting targets and hitting them is a way of life for successful entrepreneurs, employees, team leaders, people and businesses in general.
As a successful business that knows how to hit and smash targets for the past 24 years, Krypto appreciates and supports individuals and groups that set targets and show passion and commitment in hitting them. This brings us to the collaboration with the Limassol Archery Club: A group of enthusiastic and determined people, dedicated to "shooting" their targets. Literally. Using a bow and an arrow!
Limassol Archery Club
Limassol Archery Club was founded in 1992, to become one of the largest clubs of its kind in Cyprus, with coaches that have over 50 years of combined experience in archery. Starting with just 3 athletes, the club counts today more than 50 members. Many of them have proudly represented Cyprus at international archery events, as part of the national team.
Athletes and members of this remarkable club strive to spread awareness about archery in the area of Limassol, contributing significantly to the growth of this noble sport that helps athletes – as young as 8 years old – practice self-discipline and concentration.
Last year, and after careful evaluation, Limassol Archery Club earned the 3rd place on the rankings of the Cyprus Archery Federation, amongst 33 archery groups across Cyprus.
Collaboration with Krypto
It is a known fact that in our country, most of the funds are diverted to our football association. Therefore, the members of Limassol Archery Club reached out to the Krypto Team to seek sponsorship for carrying out their trainings and activities.
At Krypto, we immediately recognized the passion and love of these athletes for archery, resulting to a new collaboration that we are very proud of.
The Krypto Limassol Archery Club is a fact and starting this Competition Season, the Krypto logo on the club's t-shirts will be there to remind everyone to BESAFE and be dedicated to your targets reaching unlimited successes with unlimited safety.
#BESAFE