Leading the Way in Safety and Security of Businesses & Households in 2023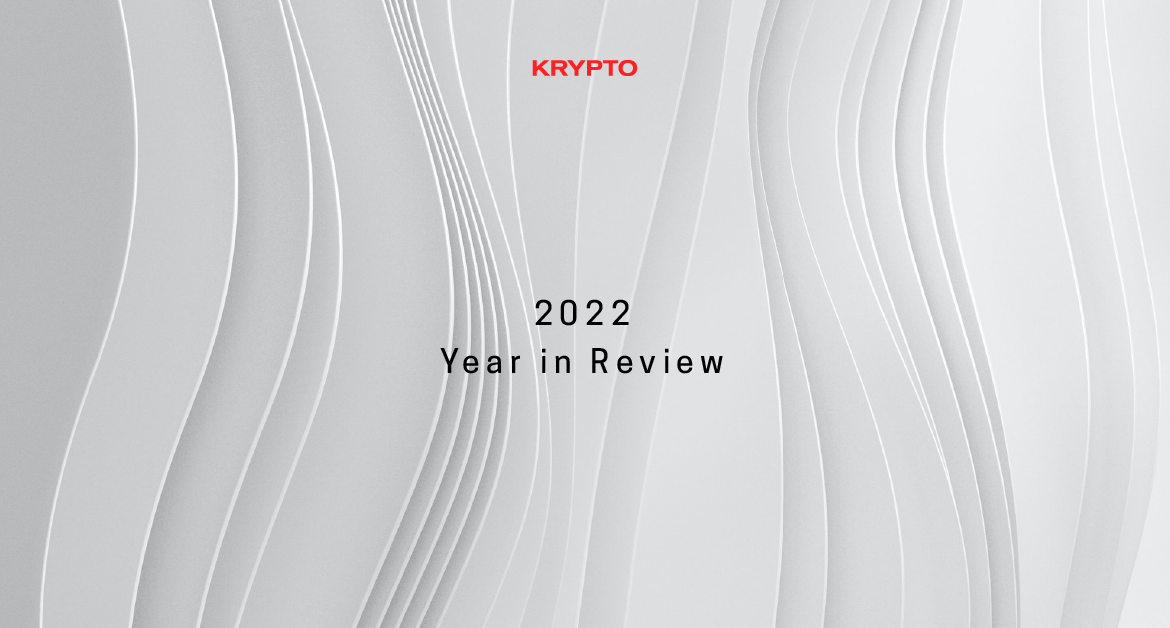 It's no secret that 2022 has certainly been a year of challenge for the entire world. A year where we managed to bounce back as a society following the first pandemic of the modern world but slipped into socio-political conflicts which affected our economy. More than ever, businesses have the responsibility to keep their consumers at ease, while continuing to deliver quality products or services. As we enter 2023, it is essential to take the time and learn from the mistakes and challenges of 2022 so that we can move forward stronger than ever before; as this is exactly what we have been doing for the past year here at Krypto. 
Reflecting on 2022, we are confident to say we are proud of our efforts, to satisfy the security and safety needs of Cypriots and international organisations, in an era of growing criminality.  Krypto is at the forefront of the latest developments in the safety and security industry, introducing innovative ways to protect homes and businesses from criminal activity. We keep our vision high on the horizon, which is to ensure that everyone can enjoy their homes and businesses without worrying about theft or other malicious criminal activities.
In the wake of an increasingly digital world, Krypto has emerged as a leader in safety and security products, protecting more and more homes and businesses. For sure, 2022 is a testimony of our development and the milestone year on which we have charted a new course that will take us further in our journey which started more than 27 years ago. 
Leading the Market
Being at the top of any market is no easy feat. It takes a lot of hard work, dedication, and research. Trust is also essential; you have to be able to trust that the products or services you're offering are the best that they can be. Krypto Security has managed to meet all of these demands and more. By revolutionising the security services offered in Cyprus, we have made them extremely speedy, efficient, and sophisticated. This has allowed us to stay ahead of the competition and maintain our position as a leading security provider in Cyprus. We are constantly innovating and expanding our services so that we can continue providing our clients with the best possible experience.
Krypto's Impact on Society
Krypto has had an enormous impact on society by providing peace of mind for individuals who otherwise would not have access to sophisticated safety measures for their properties or assets. What makes Krypto stand out from other companies in the security industry is the ability to integrate multiple systems into one streamlined platform. This means that customers can have a single system installed that covers everything from fire alarms to home automation and wireless connectivity. Another important factor is our customer support division, which carried us on their backs when it comes to customer satisfaction.
Krypto's performance in 2022 includes the successful deterring of hundreds of incidents through its alarm management systems, CCTV, Access Control Systems and other products. Aside from avoiding potential crimes, customers were also able to protect their property better with fire alarm systems and video door entry systems. Furthermore, home automation allowed users to control their environment remotely with just a few clicks on their smart devices. The result? Safer property, relaxed mind.
Overall, Krypto has proven itself as an invaluable asset in helping individuals and businesses stay safe amidst rising criminality worldwide. With its vast array of products and services as well as its comprehensive training programs for aspiring safety professionals, our organisation continues to be a leader in providing safety solutions that meet customer needs while surpassing expectations! With Krypto leading the way into 2023 and with our commitment to innovation and excellence within the safety sector, we look forward to what the future holds and to cover any possible safety and security needs. 
Happy 2023 to all!