Krypto to Adopt PumaPay Cryptocurrency Billing!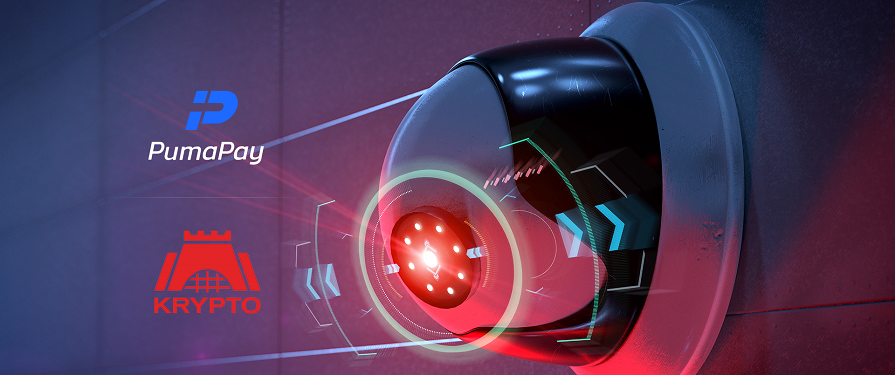 Krypto to Adopt PumaPay Cryptocurrency Billing!
"It's better to look ahead and prepare than to look back and regret." Jackie Joyner-Kersee
These wise words reflect one of the cornerstones of Krypto's continuous growth: Innovation. Daring to adopt and believe in new, revolutionary products, services and ideas has always been the one and only path leading to ground-breaking success, pushing a company to really stand out and make history. And that's what we plan to do here at Krypto.
This is why, we are so thrilled to announce today our new cooperation with PumaPay! The start of this promising cooperation is a huge deal for both Krypto and its clients in decentralizing our interaction, transforming our service provision procedures and taking our service to a completely new level! Are you ready to follow us?
PumaPay is a new and innovative company that utilizes emerging financial technologies to decentralize internet markets and enable next-generation billing solutions. Passionate about disrupting the traditional, old-style payment industry, the PumaPay team aims to deliver a comprehensive payment system that is flexible, easy to use and can reduce unnecessary intermediary charges and transaction fees – all these of course within the highest level of security.
Within the next few months, we, at Krypto, will fully implement PumaPay's crypto billing payment system, consequently expanding our payment options and making it even easier for all our customers to subscribe to the Krypto Safety Club, renew their subscription and purchase their safety and security products from the leading security solutions provider in Cyprus.
The future has just been redefined and the Krypto team is eager to explore it! So here's to making our first step into a new era of decentralization in digital commerce!
About Krypto
Krypto Security (Cyprus) Ltd was established in 1995. Following its rapid growth, it has become a market leader in the security sector, offering specialized and quality security products and services. Its highly qualified personnel, ongoing training scheme, technical knowledge, overall planning and proposed security solutions in conjunction with the Quality Management System ISO9001:2015 certification, ensure that a high standard is given in all aspects of the business, leading to full customer trust and satisfaction for ultimate security.
Visit Krypto or contact us for more information. 
About PumaPay
PumaPay is a comprehensive advanced cryptopayment system combining the best of traditional methods (credit cards) and blockchain-based solutions. It has developed a Business Console which will allow businesses to accept crypto payments using nearly all the familiar billing methodologies.
Visit PumaPay   or contact  pr@pumapay.io  for more information.