Krypto Sponsors SailCY towards Greatness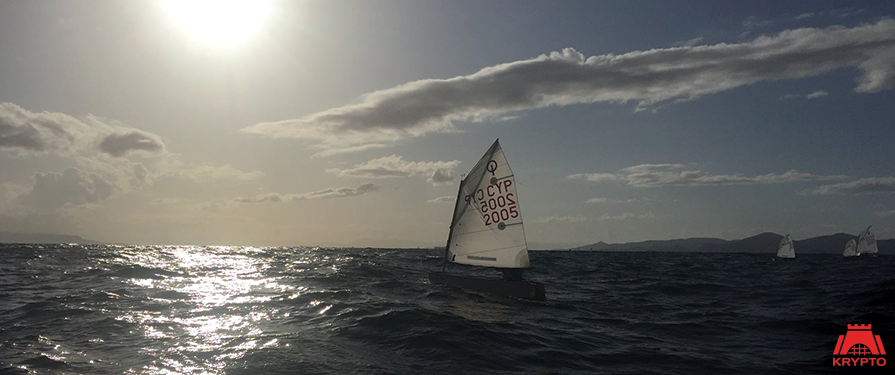 SailCY – An Innovating Sailing Hub in Cyprus
Founded by the Famagusta Nautical Club, SailCY is a revolutionary concept. Formed to become a brand new training center for elite sailors from around the globe! The idea behind SailCY is to sponsor high-level sailors from around the world to sail Cyprus. Cyprus is considered one of the best sailing places in the world. Sailors have the opportunity to train with top-notch coaches, compete at the highest level and become a part of the SailCY Team.
This unique sailing hub offers renovated sailing facilities and sailing equipment to its members. A team of professionals, consisting of Sailing Head Coaches, a Trainer and a Nutritionist, all ready to pick up the best sailors, with the highest ambitions, and sail over the top!
Krypto Proudly Supports Innovation in Sailing
As part of its CSR Culture, Krypto Security seeks to invest in alternative sports and contribute to the development of extraordinary athletes. Partnering up with SailCY was a great opportunity for us to support the efforts of an ambitious team that wants to put Cyprus on the map as an international sailing hub.
Cyprus offers a great potential for sailors who want to reach the top. With Krypto's sponsorship, the purchase of new gear, the enhancement of training programs and the improvement of competition conditions have become possible.
Ready to Sail Around the World!
As Stelios Charalambous, co-founder of SailCY and the Famagusta Nautical Club stated, "the SailCY team is putting together the most ambitious and organized plan for talented sailors in Cyprus and around the globe!"
Krypto couldn't be missing from such an admirable and groundbreaking initiative! Good luck guys! And don't forget to ALWAYS sail with safety! We've got your back!
#BESAFE