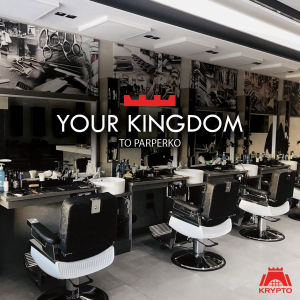 An out-of-the-ordinary hair salon with massive success!
That's how we'd describe "To Parperko"!
Located in the beautiful city of Limassol, this contemporary hair salon owes its huge success to its team members: they absolutely love what they do, and they're making their customers love it too!
Guys, we must say that we also loved the vibes of your place from the very first moment we entered the building! Thank you for trusting us in keeping you and your customers safe! You can rest assured that from now on, the whole Krypto Team will become your most loyal customers!
For more information just click To Parperko