The Client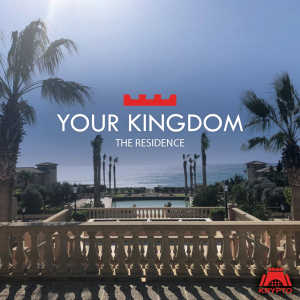 Built to set new standards in exclusivity and luxury!
The Residence combines first class facilities with the timeless appeal of a beautiful environment! A residential heaven of unparalleled quality, situated in a top location in Limassol.
The extravagant beachfront villas and the award-winning luxury beachfront apartments are bound to provide the experience of a lifetime to its owners.
Overlooking the Mediterranean Sea, this outstanding property is one of the most impressive beach front projects you can find in the whole Mediterranean area.
The Challenge
The highest standards of security and surveillance were a must for such an exceptional, luxury project. The Residence needed a state of the art CCTV security solution based on artificial intelligence [ see Avigilon ], which would not only detect any aspiring intruders or burglars, but would also deter them, preventing possible harmful incidents from happening.
In addition to the above,  all houses and apartments were in need of safety solutions like Intruder Alarm systems, Access Control solutions and Fire detection solutions. Being pro-active means that the prevention of any catastrophic incidents are crucial for the protection of the property, its assets, as well as its staff and guests.
The Solution
The Krypto Team utilized a set of the highest quality, cutting-edge products to ensure the Unlimited Safety of The Residence assets, team and guests. Top-quality intruder alarms were carefully selected, while a CCTV full Analytics solution by Avigilon was provided to the client, ensuring an effective, proactive approach against any harmful events. The latest fire detection systems were also installed and activated, to safeguard the property against fires with disastrous consequences.
The Result
Truly remarkable! Just like this grandiose venue, the security solutions installed will leave you stunned. For more information about the residence just click here The Residence in Limassol
#BESAFE