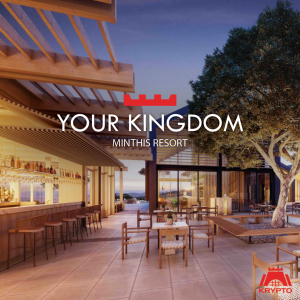 The Client
Truly breathtaking! An inspiring hillside community where every second is simply magical. Minthis is a place to escape from the everyday life and dive into the timeless spirit of the landscape. Overlooking charming villages, majestic mountains and vineyards under an endless sky, Minthis redefines holistic living.
The resort's guests enjoy exclusive neighborhoods and private home sites. They can fill their hours with thrilling adventures, from horse riding to exploring nature trails, immerse themselves in the tranquility of the hillside, practice their golf and tennis skills, or even unwind and pamper themselves at the ground-breaking wellness facilities. By night, friends and neighbours meet for dinner and drinks at the Restaurant at the Plateia or the Clubhouse.
The Challenge
Minthis constantly strives to offer the most captivating and recharging experience to its esteemed clients. Improvements, new facilities and additional accommodation options are a vital part of the company plans.
As Minthis Resort grows, the company now invests in building new accommodation units, additional restaurants and a new Spa & Wellness Center. A revived Minthis village is about to emerge and it's bound to leave everyone stunned!
As the market leader of the security sector in Cyprus, Krypto has been requested to ensure the Unlimited Safety of this new project.
The Solution
A state-of-the-art solution was designed for this breathtaking site. Krypto's most sophisticated products by world renowned brands Avigilon, Inim, Uniview and InfinitePlay will be installed to safeguard the assets and people in Minthis Resort. Our security and safety solutions includes CCTV, intruder alarms, video entry systems and fire detection.
The Result
Expected to be as amazing as the venue itself! Thank you Minthis Resort for trusting us. It's really been a pleasure doing business with you!