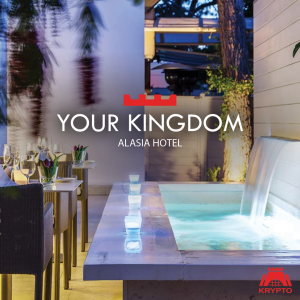 When entering a world of luxury and wellbeing away from the bustle of the city, you expect nothing less than total tranquility and peace of mind, that you only find once you feel safe and secure first and foremost.
Thanks to Krypto's sophisticated, top-quality security solutions, the recently renovated Alasia Hotel has been successfully transformed into a safe and secure environment, where total relaxation and wellbeing are abundantly offered to its enthusiastic guests.
It was a pleasure to work with Alasia Hotel, one of the oldest hotels in Limassol, ensuring the safety and security of its premises, employees and customers, contributing to the hotel's vision to be "a real home from home" for its guests.