Meet Krypto's Partners: Uniview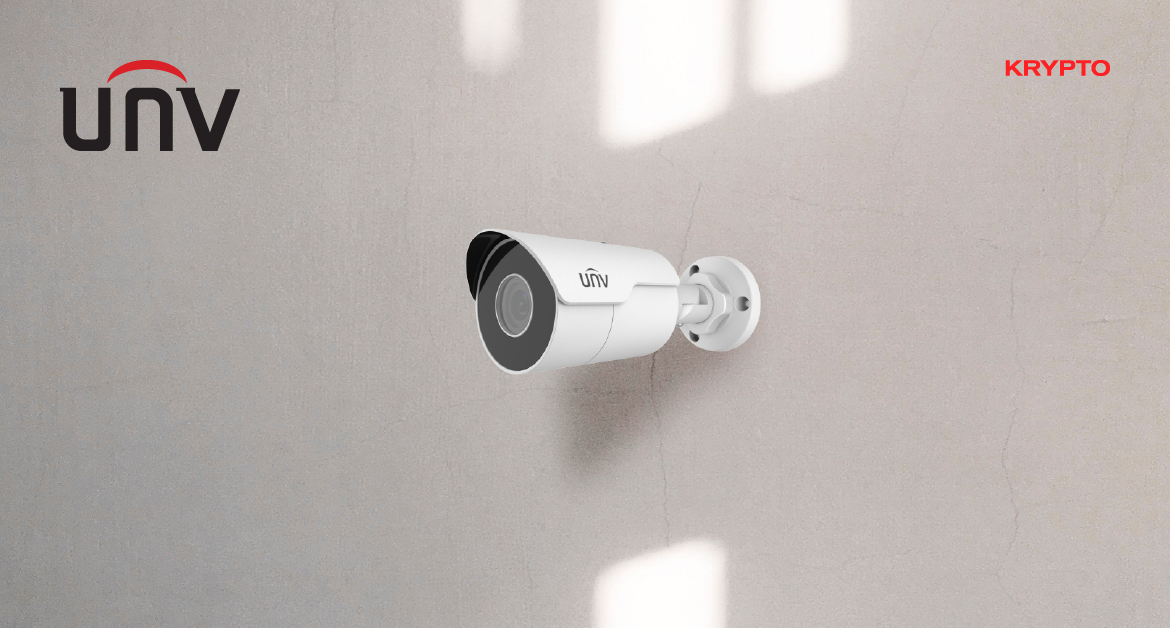 In today's world, video surveillance has become a vital necessity. Businesses and households alike rely on video surveillance to deter crime and protect their properties, as well as enjoy peace of mind with a feeling of maximized security conditions.
Ιn the age of COVID-19, businesses have come to need video surveillance even more: interdiction and adherence to necessary safety rules such as social distancing throughout the premises of brick and mortar stores can only be achieved with video surveillance- and efficiency demands CCTV being as technically advanced as possible.
That's why the transition from analog to IP video surveillance has become a pressing, urgent need in the security industry to meet client needs: not only is the IP network for video capture and storage more affordable, it is becoming exponentially faster, higher quality and more user friendly. Cameras also become more complex and accurate, able to provide more comprehensive and detailed surveillance.
For the last two decades, Krypto has spearheaded the security sector in Cyprus, and the field of video surveillance is no exception. For this necessary and rapid transition that is taking place, switching from analog to digital and IP networks, Krypto has partnered up with Uniview, one of the top brands in video surveillance globally.
Uniview is a powerhouse of a company based in China specializing in and pushing the limits of video surveillance technologies. Uniview is a pioneering leader in IP networks, NVR, Storage and Client software, and apps geared to make video surveillance as comprehensive, detailed and user friendly as possible.
Uniview's groundbreaking innovation starts in 2005 when they were the first to introduce IP video surveillance in China. In 2014, Uniview had become an established leader in high-quality control IP video surveillance technologies with innovative R&D teams. In 2018, Uniview made it to the top five global companies in the CCTV technology sector.
Uniview's technologies specialize in delivering high quality, reliable, and continuous surveillance in all kinds of locations, regardless of typical issues that occur, such as complicated light and network conditions, environments that are tough to ensure complete coverage for, and other setbacks that may be encountered due to circumstance.
Uniview specializes in anticipating issues and providing solutions before the problem occurs, making their products top of the line, enduring, and reliable even in adverse conditions, which is why they are quickly topping the global market in terms of sales as well as research.
Uniview is also geared to cooperate with partners for a completely client-centric approach to innovation and support, which meets Krypto's standards for catering to clients in terms of service as well as deliverables.
Krypto is proud to distribute and partner up with Uniview, bringing their specialized brand of innovation, quality, and top of the line service to Cyprus. At Krypto, the most important part of our mission is to provide our customers with the best available solutions in the market, at the best possible price, with the best possible service. The cooperation with Uniview makes this possible in the area of CCTV and smart video surveillance.